Encourage good dental hygiene among IBM employees to prevent problems in the long term.
TASK
Create a dental hygiene app for MetLife to service IBM employees as a pilot program.
APPROACH
Our team took a human-centric approach to building this app, looking at countless amounts of data and doing research to determine what would be a simple and meaningful way to help IBM employees have better hygiene.
Emotional Journeys
Based on research conducted by myself and the strategy team I created 4 emotional journeys for various aspects of the customer experience to describe how we could improve it.
Mapping the Existing Application
To better understand the previous customer experience we mapped the application. This was helpful to both the internal team and clients in understanding what our starting point was.
Wireframes
I created wireframes for the basic version 1 app which allowed customers to track their brushing habits.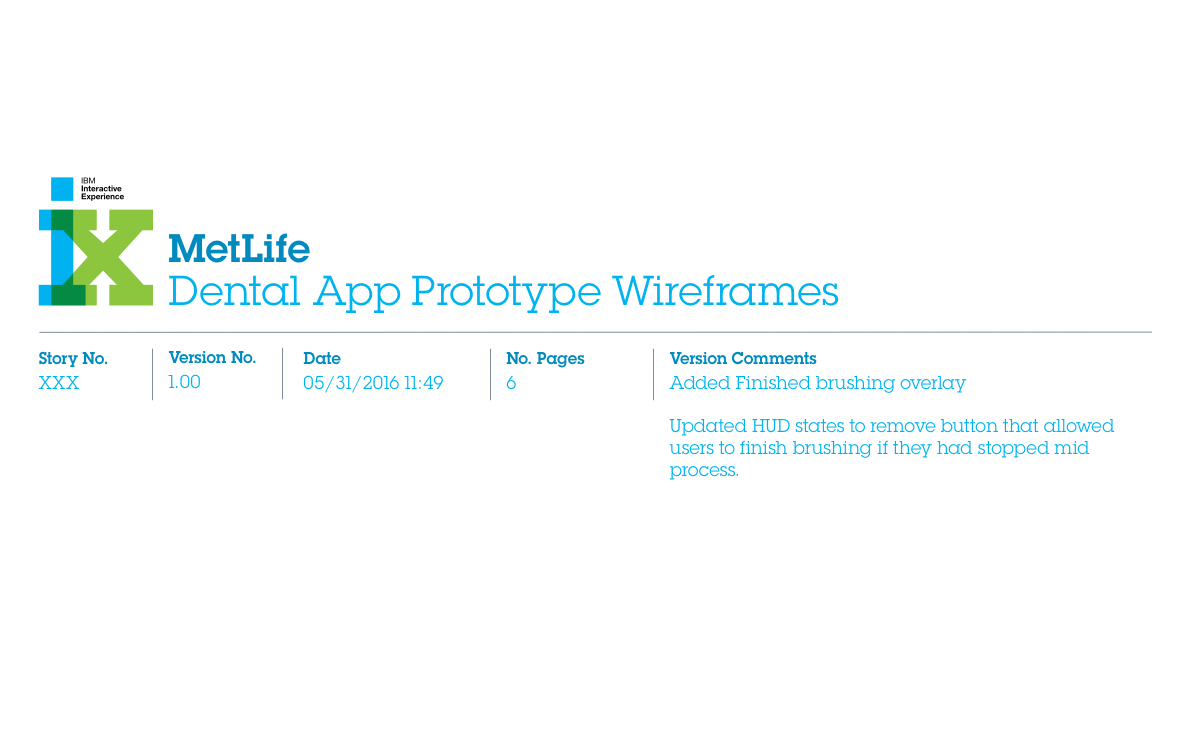 My Responsibilities Included
Working within an agile environment to develop the user experience on time
Collaborating with team to pitch project
Providing strategic thinking relating to app design, product roadmap, and consumer journey
Develop emotional journey, high-fidelity concept wires and analysis of current app for pitch
Creating and documenting wireframes, content strategy, and interactive design components
Establishing moodboards to guide design team
Directing visual design to bring creative team's vision to life